---
WCP nominated for five NJACT Perry Awards
at NJACT nomination ceremony
July, 2019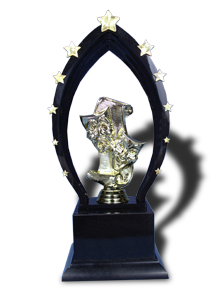 Nominees:
Ed Bontempo for OUTSTANDING COSTUME DESIGN OF A MUSICAL (Follies - May, 2019)
JoAnne Lemenille & Jean Lioy for OUTSTANDING PROPERTIES IN A PLAY (On Borrowed Time - March, 2019)
Kate Porzuelo for OUTSTANDING FEATURED ACTRESS IN A PLAY (On Borrowed Time - March, 2019)
Cheryl Federico for OUTSTANDING FEATURED ACTRESS IN A MUSICAL (Follies - May, 2019)
Logan Guvenel for OUTSTANDING YOUTH ACTOR IN A PLAY (On Borrowed Time - March, 2019)

Follies
was directed by Ed Bontempo
produced by Kay Macrae and Steve Lemenille
stage managed by Steve Lemenille
Follies was presented at WCP May 4, 10, 11, 17, 18, 19 2019
On Borrowed Time
was directed by Linda Viel
produced by Anne King
stage managed by Anne King
Follies was presented at WCP March 9, 16, 17, 22, 23 2019
NJACT Perry Awards Presentation Ceremony will held on Sept. 15, 2019 at
Union County Performing Arts Center
1601 Irving St
Rahway, NJ 07065.
---
WCP nominated for three NJACT Perry Awards
at NJACT nomination ceremony
July 28, 2018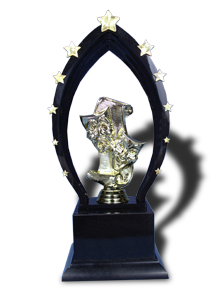 Nominees:
Ed Bontempo for OUTSTANDING FEATURED ACTOR IN A PLAY (Mister Roberts)
Ed Bontempo for OUTSTANDING COSTUMING OF A PLAY (Mister Roberts)
and
Ed Whitman for OUTSTANDING LIGHTING OF A PLAY (Mister Roberts)

Mister Roberts
was directed by Steve Lemenille
produced by Kay Macrae
stage managed by Linda Viel
Mister Roberts was presented at WCP May 5, 12, 18, 19, 20 2018 @8PM
NJACT Perry Awards Presentation Ceremony was held on Sept. 16, 2018 at
Union County Performing Arts Center
1601 Irving St
Rahway, NJ 07065.
---
RENATE BIEBER
receives plaque
OCTOBER, 2017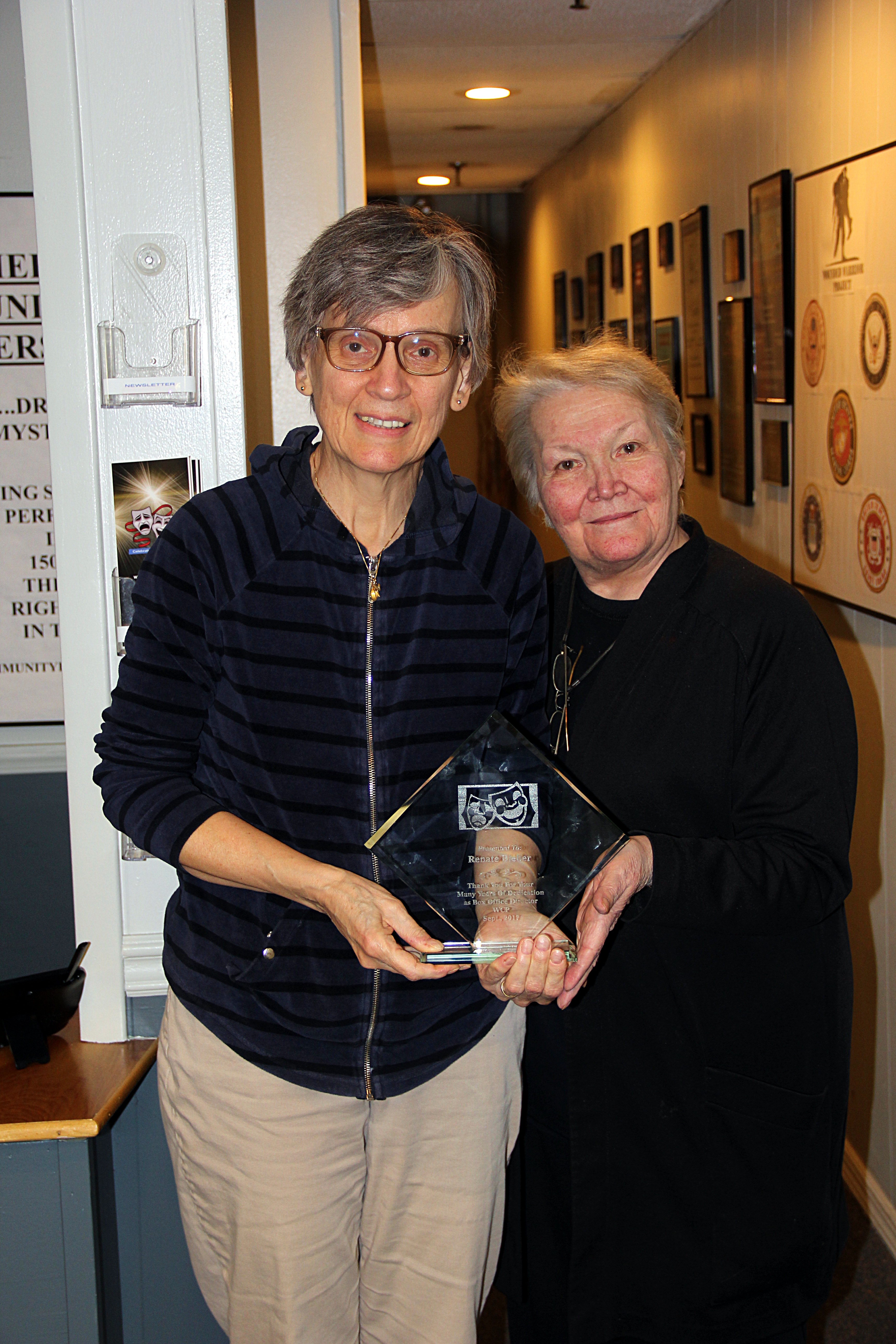 pictured: Renate Bieber (l), Joanne Lemenille, VP Productions

Westfield Community Players (WCP) is proud to have presented a plaque to Renate Bieber, who served on WCP's Board of Directors as Box Office Director for the past few years.
Renate was instrumental in handling all of our subscribers and patrons requests for tickets, via email and phone. She worked tirelessly to see that all tickets requests were handled professionally and with courtesy.
Renate was also instrumental in WCP pursuing an on-line ticketing service.
Renate may not be handling the Box Office currently as Director, but she will be assisting in whatever the needs are for the Box Office.

For tickets, please visit: Tickets
---
In memory of
Linda Giuditta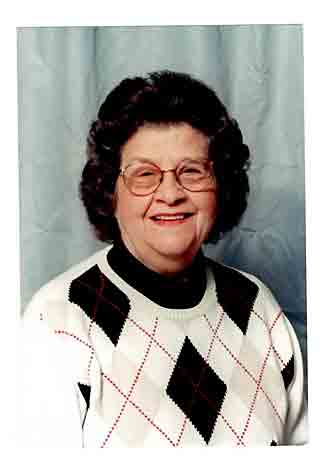 Linda C. Giuditta, Devoted Mother, Friend and Actress Linda C. Giuditta, a 65-year resident of Westfield, passed away on Sunday, July 19, at the age of 91after a long illness. Born and raised in Garwood, she was the daughter of the late Carmine and Olympia Guerriero, and she was pre-deceased by her beloved husband, Dr. Nicholas A. Giuditta, of 42 years in 1993.
A passionate lover of theatre and music since she was a child performing in the backyard, Linda attended the American Academy of Dramatic Arts in New York City as a young woman. There she learned how to create the comedic and dramatic characters and accents that were the hallmark of her theatrical career throughout her life in community theatre. She also loved playing piano, and gave her children and numerous nieces and nephews many happy hours around the piano playing and singing Christmas carols. For numerous years, her home was the site of joyous family barbecues and holiday parties that she and her husband Nick orchestrated as a team.
Linda and Nick were instrumental in the founding and securing of property for Westfield Community Players, one of the longest continuously running community theatres in New Jersey. Together they were involved with shows at Grant School and Roosevelt Junior High School, which provided the earliest venues for Community Players' fledgling productions. Over the years, on the Community Players' stage, she had leading roles in "Social Security," "The Cemetery Club," "There Goes the Bride," "Cactus Flower," "Enter Laughing," "The Crucible," and "Look Homeward Angel," in addition to many other parts. She was on the Playreading Committee for ten years and was in charge of the Casting Committee for many years as well. Also a longtime member of the Cranford Dramatic Club, she played some of her favorite characters there: Miss Hannigan in "Annie," Bloody Mary in "South Pacific," Mrs. Van Daan in "The Diary of Anne Frank," Grandma in "Lost in Yonkers" and Madame Arcati in "Blithe Spirit."
She ran her husband's dental office for many years after her children were grown, as well as managing the many details of the professional dental groups that he headed. Linda was a generous person who always shared her bountiful life with her children with family trips to Hawaii, Italy and many day trips to New York and New Jersey theatre. She was pre-deceased by her two older sisters Garentina Riccardo and Virginia Guerriero, who always smoothed the way for her; and her three brothers, James, Anthony and Carmine. She will be deeply missed by her children, Camille Giuditta Sorensen of Washington, D.C.; Roz Giuditta of Scotch Plains, N.J.; Nicholas A. Giuditta III and his wife Francine of Cranford, N.J.; their sons Nicholas IV and Christopher, along with many nieces and nephews, and great-nieces and nephews.
Westfield Community Players will be establishing a Memorial Fund named in honor of Linda Giuditta's. Donations can be made to the fund through Westfield Community Players, Attn. Giuditta Memorial Fund, 1000 North Avenue West, Westfield, N.J. 07090.
You may also complete the form located at: Giuditta Fund
---