ATTENTION ACTORS!!!!! If you've ever struggled to remember your lines, the creative memorization techniques taught in LINE? will help you break through your mental blocks and accelerate the line memorization process. Author Jared Kelner has applied his experience as an actor and acting teacher and combined that with his expertise as a memory improvement trainer and created an imagination and sensory based process for actors to use when memorizing lines. It is an innovative approach to line memorization that taps into the actor's imagination and acting training rather than relying on monotonous rote memorization methods
Pounding lines into your head via rote memorization methods like highlighting, saying them over & over, and audio recording eventually works, but rote memorization is frustrating and fails to leverage the actor's single best asset...Imagination.
Also - If you forget your lines while on stage & you do not have a craft technique to retrieve the lost line, your only options to be faithful to the script and get back on track is to (1) make something up until you figure it out, (2) rely on a the other actor to covertly feed you a cue line, or (3) run off stage in shame, never to return.
Well, there is a better way to memorize lines for actors and if you attend this 2-Hour Seminar you will leave with powerful tools that will transform the way you memorize your lines.
Jared Kelner (founder of Actor's Approach Acting Academy of East Brunswick - www.actorsapproach.com) is the author of the book "LINE? The Creative Way for Actors to Quickly Memorize Monologues and Dialogues" which hit #1 on Amazon.com in Acting/Auditioning and this seminar teaches the foundation techniques presented in the book.
Remember, if you don't have a reliable, repeatable & dependable line memorization process and craft tool at your disposal, you are setting yourself to fail. And all that incredible work you did building your character from the ground up will be for naught if you can't remember your lines.
This same seminar has been taught in New York, New Jersey and Los Angeles for $50 per student, but this seminar hosted by Westfield Community Players is only $10 and the proceeds are going to support the WCP Building Fund.
To reserve you ticket for this seminar, just email WCP at tickets@westfieldcommunityplayers.org or complete PRE-REGISTRATION FORM at REGISTRATION FORM
Here's some feedback from a Master Acting Teacher and a few actors about the Image-Based Line Memorization Technique you'll learn at the seminar.
"I have been teaching acting for over 50 years and I rarely come across innovations to the craft process that I believe in and support. Without hesitation, I fully endorse and recommend Jared Kelner's book LINE? The Creative Way for Actors to Quickly Memorize Monologues and Dialogues. Every actor must memorize lines and most actors look at the line memorization process as something outside of the craft of acting, but in fact, it is very much an integral part of the craft process and as such, actors need a craft technique to help them. In his book LINE?, Jared Kelner brings something inventive, innovate and important to the craft of acting. The technique of imaging that Jared teaches for line memorization mirrors imaging concepts I share in my book Acting, Imaging and the Unconscious. I am pleased to endorse Jared Kelner and his contribution to our craft. LINE? is a must read for every actor." -Eric Morris: Actor, Master Acting Teacher and Author of "No Acting Please", "Being and Doing", "Irreverent Acting", "Acting From the Ultimate Consciousness", "Acting, Imaging and the Unconscious", "The Diary of a Professional Experiencer" and "Freeing the Actor"
"Jared, I was in your class at The Network last night. OMG!!!! You are unbelievable. I am so excited, you have changed my life in a night with the information you gave us. I worked with the book all the way back home on the train last night and was up early this morning to continue. Did the monologue in the Room Pegging method. WOW. So easy. I can't tell you what anxiety and fear has been plaguing me all these years. There is nothing worse than working with A-listers and famous directors and you go up. The fear is huge. What you have done in a single night has changed my life. I can already feel the weight lifting off my shoulders and the fun coming back into my work. I literally felt like skipping back to Grand Central last night. Next Sat I leave for a cruise to the Caribbean and you know what book I am bringing!!!!! In January I will be reaching out to set-up some practice coaching sessions with you. (Oh god this is fun) Thank you so much for taking the time to write the book on this topic and I can't wait for your next project on NLP. All the best," -Thomas Benton, Actor
"So I had the privilege of taking this amazing Line Memorization class taught by my acting teacher, Jared Kelner of the Actor's Approach Acting Academy in East Brunswick, NJ. It was from his book "LINE? The Creative Way for Actors to Quickly Memorize Monologues & Dialogues". Within 15 minutes, by applying the technique, I was able to memorize a 10 line monologue, forward & backwards, skip every other line forward & backwards, skip every 3 & 4 lines...same deal. Within the next 20 minutes I was able to memorize a dialogue scene, my lines & the scene partner's lines, forward & backwards, skip every other line forward & backwards, skip every 3 & 4 lines...same deal again. I woke up this morning. I couldn't remember anything. The SECOND I applied the technique I was saying the monologue & all lines of the dialogue scene starting from the last line to the first line. I recommend the book...& I see why it was the #1 Best Seller for Actors on Amazon. The technique is fun and creative, & as actors that is what we love." -Di Shawn J. Gandy, Actor
---
---
In memory of
Linda Giuditta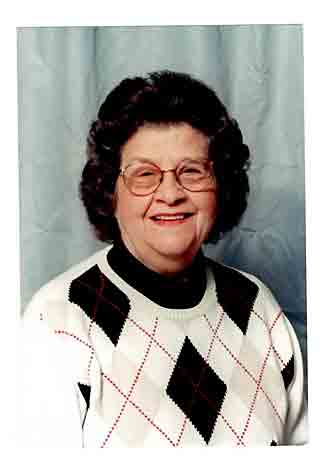 Linda C. Giuditta, Devoted Mother, Friend and Actress Linda C. Giuditta, a 65-year resident of Westfield, passed away on Sunday, July 19, at the age of 91after a long illness. Born and raised in Garwood, she was the daughter of the late Carmine and Olympia Guerriero, and she was pre-deceased by her beloved husband, Dr. Nicholas A. Giuditta, of 42 years in 1993.
A passionate lover of theatre and music since she was a child performing in the backyard, Linda attended the American Academy of Dramatic Arts in New York City as a young woman. There she learned how to create the comedic and dramatic characters and accents that were the hallmark of her theatrical career throughout her life in community theatre. She also loved playing piano, and gave her children and numerous nieces and nephews many happy hours around the piano playing and singing Christmas carols. For numerous years, her home was the site of joyous family barbecues and holiday parties that she and her husband Nick orchestrated as a team.
Linda and Nick were instrumental in the founding and securing of property for Westfield Community Players, one of the longest continuously running community theatres in New Jersey. Together they were involved with shows at Grant School and Roosevelt Junior High School, which provided the earliest venues for Community Players' fledgling productions. Over the years, on the Community Players' stage, she had leading roles in "Social Security," "The Cemetery Club," "There Goes the Bride," "Cactus Flower," "Enter Laughing," "The Crucible," and "Look Homeward Angel," in addition to many other parts. She was on the Playreading Committee for ten years and was in charge of the Casting Committee for many years as well. Also a longtime member of the Cranford Dramatic Club, she played some of her favorite characters there: Miss Hannigan in "Annie," Bloody Mary in "South Pacific," Mrs. Van Daan in "The Diary of Anne Frank," Grandma in "Lost in Yonkers" and Madame Arcati in "Blithe Spirit."
She ran her husband's dental office for many years after her children were grown, as well as managing the many details of the professional dental groups that he headed. Linda was a generous person who always shared her bountiful life with her children with family trips to Hawaii, Italy and many day trips to New York and New Jersey theatre. She was pre-deceased by her two older sisters Garentina Riccardo and Virginia Guerriero, who always smoothed the way for her; and her three brothers, James, Anthony and Carmine. She will be deeply missed by her children, Camille Giuditta Sorensen of Washington, D.C.; Roz Giuditta of Scotch Plains, N.J.; Nicholas A. Giuditta III and his wife Francine of Cranford, N.J.; their sons Nicholas IV and Christopher, along with many nieces and nephews, and great-nieces and nephews.
Westfield Community Players will be establishing a Memorial Fund named in honor of Linda Giuditta's. Donations can be made to the fund through Westfield Community Players, Attn. Giuditta Memorial Fund, 1000 North Avenue West, Westfield, N.J. 07090.
You may also complete the form located at: Giuditta Fund
---